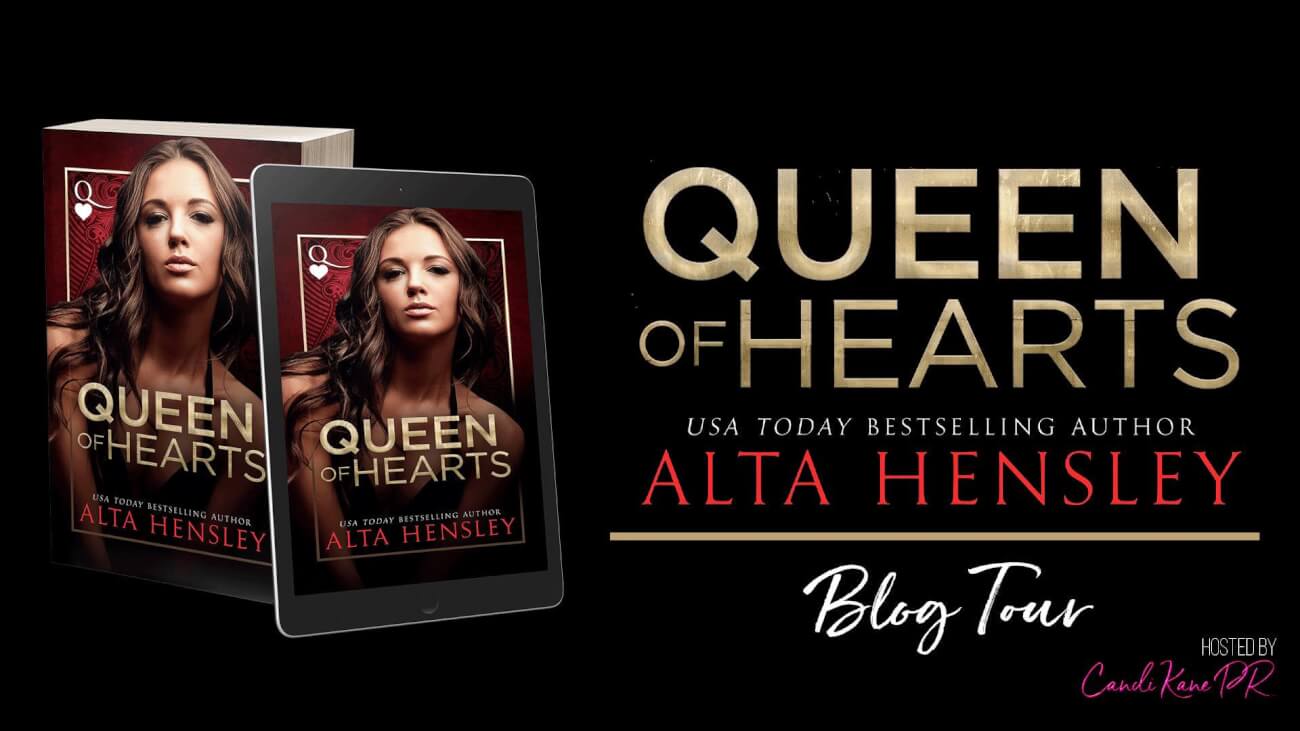 QUEEN OF HEARTS (The Wonderland Trilogy #2) by Alta Hensley
Release Date: July 5th
Genre/Tropes: Billionaire Romance/Virgin Romance/Protector
AVAILABLE NOW!!!
Amazon: https://amzn.to/3Aysnw5
Amazon INTL: https://bit.ly/3nWTwUg
Apple Books: https://apple.co/38fy4VJ
Barnes & Noble: https://bit.ly/3KqKjNx
Kobo: https://bit.ly/3xndGwa
Google Play: https://bit.ly/3O2YZ7M
START THE TRILOGY WITH #1 KING OF SPADES!!!
Amazon: https://amzn.to/3L2GL4s
Amazon INTL: https://geni.us/KingofSpades
Apple: https://geni.us/KoS-APPLE
Nook: https://geni.us/KoS-NOOK
Kobo: https://geni.us/KoS-KOBO
Google Play: https://geni.us/KoS-GOOGLE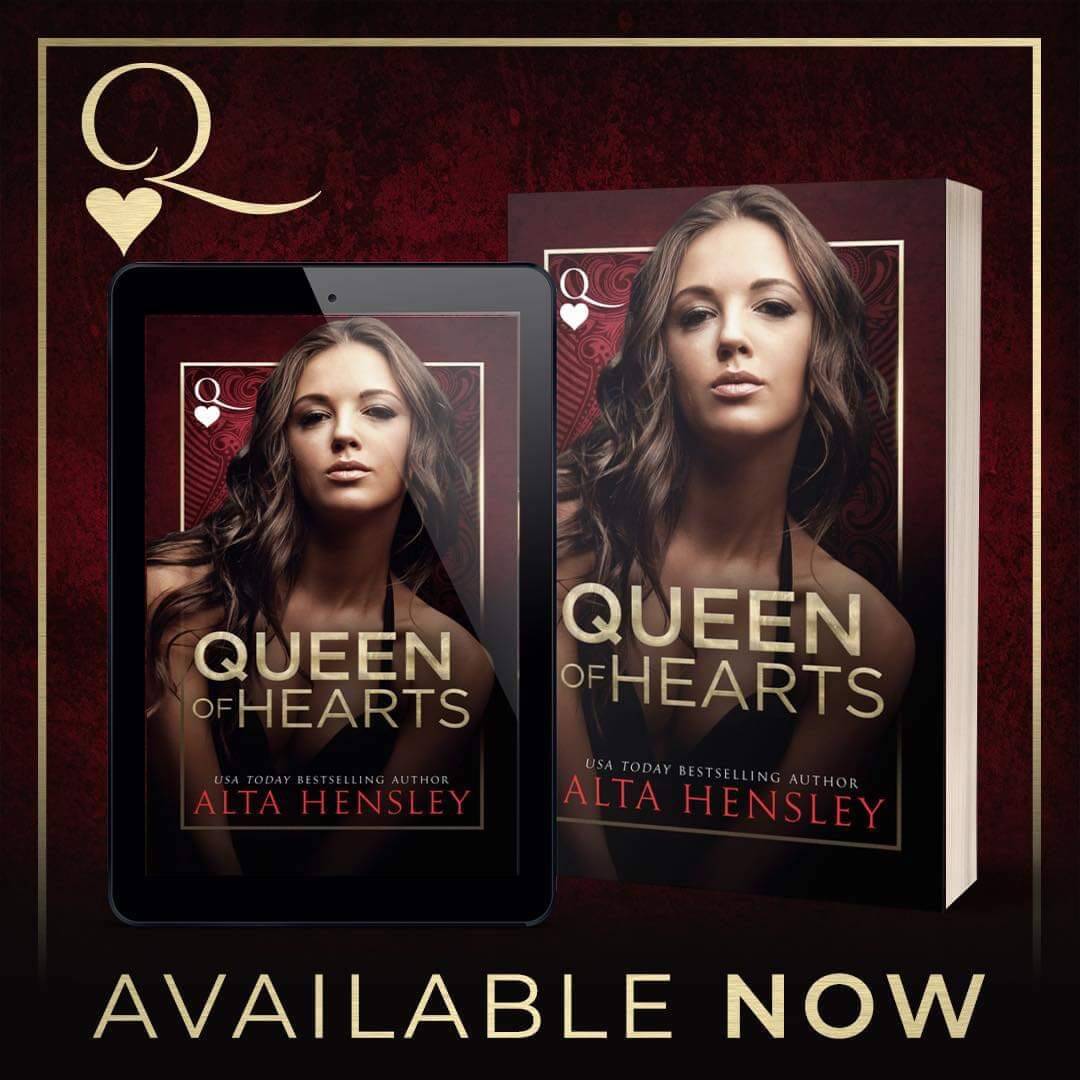 Add to Goodreads:
https://www.goodreads.com/book/show/60756752-queen-of-hearts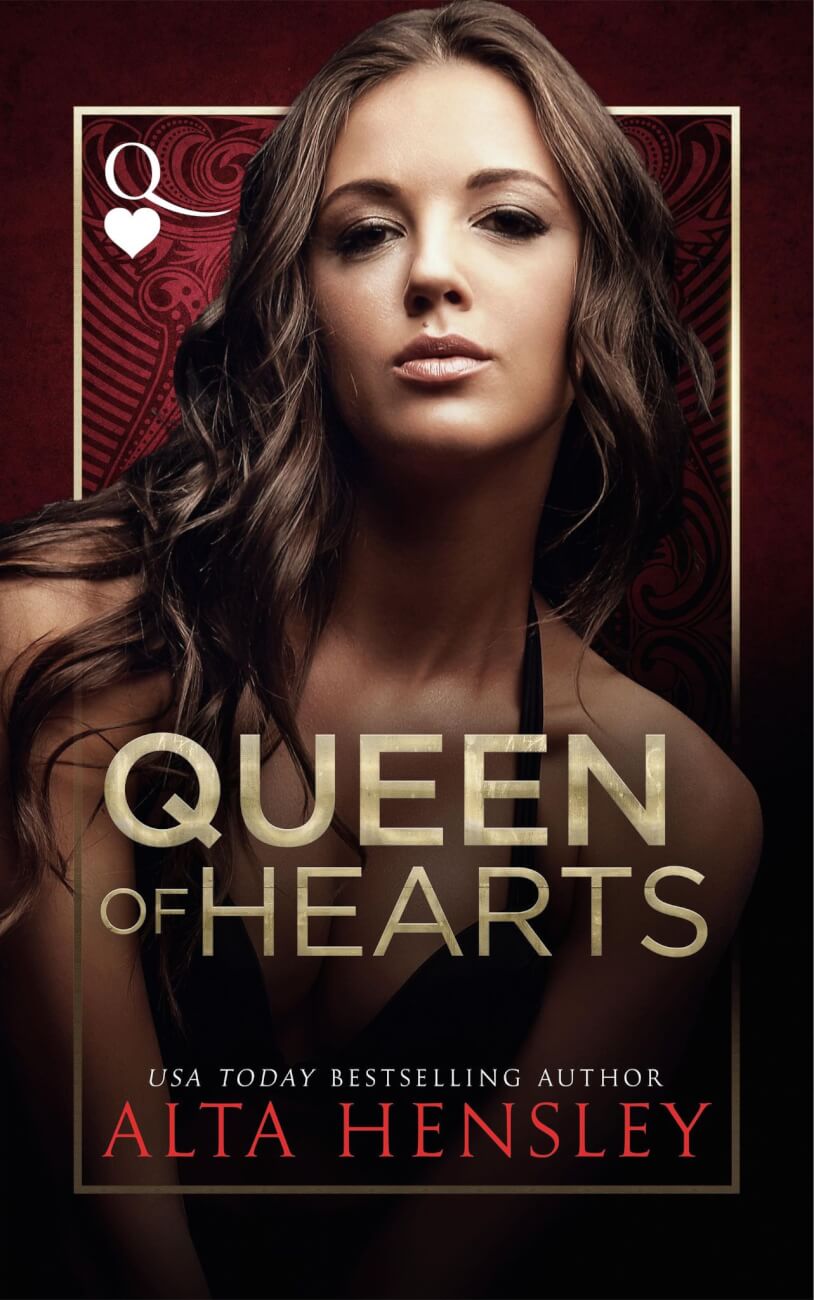 Blurb:
No matter how far I run, Nick Hudson finds me.
I'm a pawn in a twisted game of power and revenge. And he's a masterful player.
He's going to hold me and hurt me, protect me and punish me. In a dangerous world of wealth, decadence, and sin, I have no choice but to sink into to the arms of my enemy.
There's a price to be paid, though. I must surrender control to enter this new wonderland of seduction. And I must learn to find strength for the fight that's coming. Being a Morelli has never been so dangerous.
Queen of Hearts is the second book in the Wonderland trilogy. You must read King Of Spades first! This was a quick read for me, but to be honest I could not put it down. I needed to know what was going to happen next.
Dark, delicious, and a tiny bit possessive are the words I would use to describe Nick. We get to see just how far he will go to do what he needs to keep Lyriope safe. The twists and turns in this book will have you salivating foe more.
I loved how we got more of the "nicer" side of Nick in this book. We get to see just how human he truly is. Lyriope is still just as sassy and tenacious, and I can not wait to see her spread her wings.
The chess pieces have all been placed the question is who is going to come out on top?
About the Author:
Alta Hensley is a USA TODAY bestselling author of hot, dark and dirty romance. She is also an Amazon Top 100 bestselling author.
Being a multi-published author in the romance genre, Alta is known for her dark, gritty alpha heroes, sometimes sweet love stories, hot eroticism, and engaging tales of the constant struggle between dominance and submission.
Connect w/Alta:
Website: https://www.altahensley.com/
Facebook:
www.facebook.com/altahensleyauthor
FB Readers Group: https://www.facebook.com/groups/886919881448795/
Instagram: https://instagram.com/altahensley
Twitter: https://twitter.com/altahensley
Amazon: https://www.amazon.com/Alta-Hensley/e/B004G5A6LI
Goodreads: https://www.goodreads.com/author/show/4491649.Alta_Hensley
BookBub: https://www.bookbub.com/authors/alta-hensley
TikTok: https://vm.tiktok.com/ZTdm23Vr3/