POISONED PARADISE by Lucy Smoke
Release Date: September 3rd
Black Heart Romance presents Heaven & Hell, a brand new taboo romance series by ten of your favorite best-selling authors!
Authors included are Darcy Rose, C. Hallman, J.L. Beck, Isabella Starling, Lucy Smoke, R. Holmes, Sam Mariano, Adelaide Forrest, Logan Fox, Vivian Wood & C.L. Matthews.
Add to Goodreads:
https://www.goodreads.com/book/show/58125579-poisoned-paradise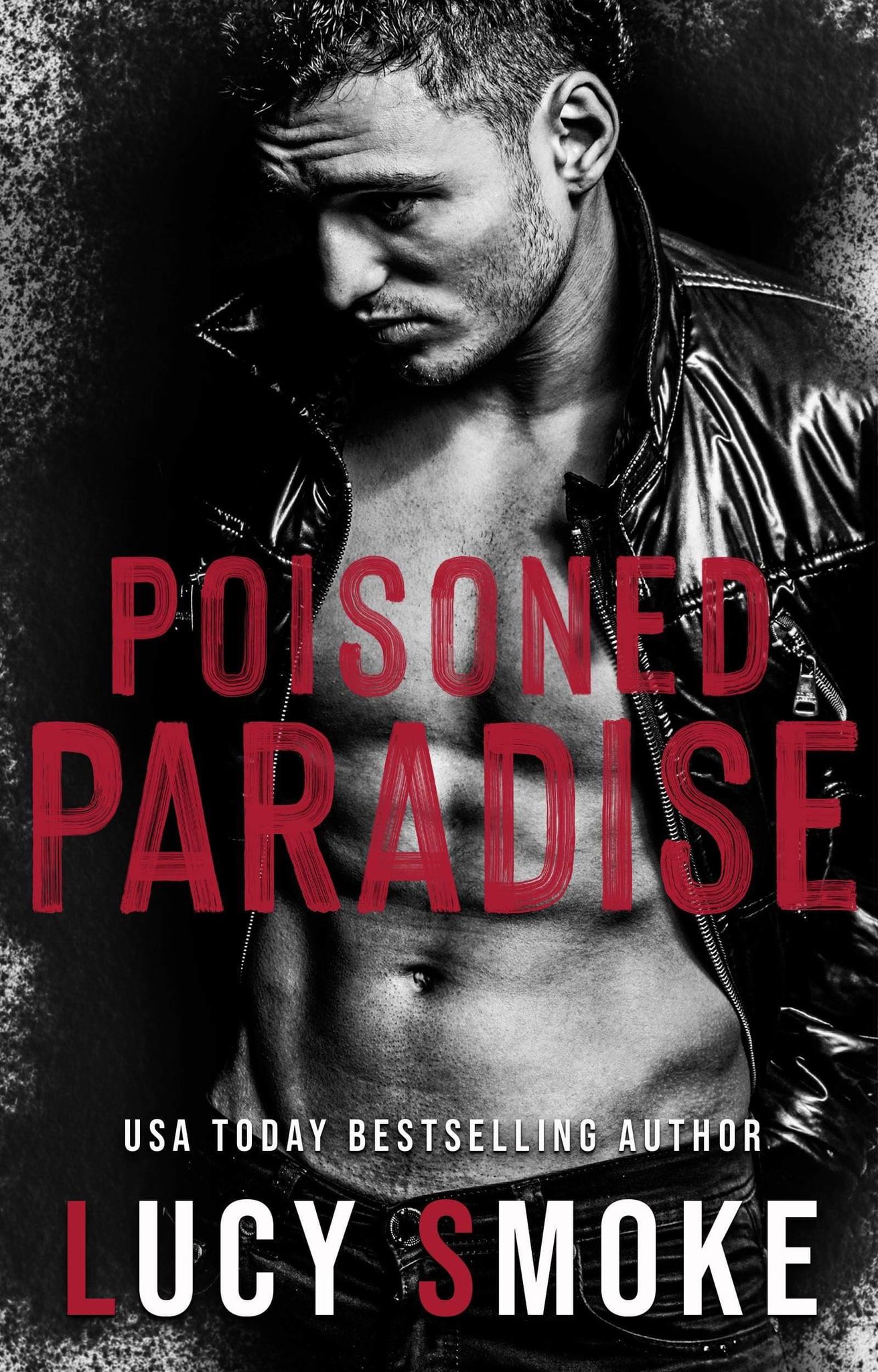 AVAILABLE NOW!!!
Heaven by Darcy Rose is a FREE prequel that gives you a taste of what's to come!!
FREE Prequel Heaven by Darcy Rose:
https://geni.us/blackheartdarcy
Blurb:
Willow
Six years ago, I made a mistake. The worst mistake I could have ever possibly made. I fell in love with the wrong person and … I told him.
Ryan's always been with me ever since I can remember. It's been the two of us—side by side. Through every new beginning, every new 'family', and every failure. Is it any wonder that the love I had for him turned into something different—something deeper? Something utterly rotten? And is it any wonder that he hates me for it now?
Ryan
I'm a damaged soul, and she's the only thing that's ever held me together. But the one woman I want is the one woman I can never have.
She thinks I hate her for her confession, and maybe a part of me does. What I hate more, though, is that I have to push her away to keep her safe. That I have to pretend like I don't fucking want her when she's all I've been able to think about for the last six years.
We're no fucking Romeo and Juliet. We're much worse than that. A love like ours was doomed from the start.
This book is a part of the Black Heart Romance presents Heaven & Hell series.
**This is a STANDALONE book.**
Ok. Ok. Ok. This book is a very forbidden second chance romance that will have you screaming WTF!! A time or two or possibly three times…… I went into this book bind refusing to read the trigger warning at the beginning, because there is one from the author with spoilers. I wanted to go in blind and savor what twisted story the author blessed us with. I will say she did not disappoint. Lucy fed my twisted soul with this story. If you like your books twisted with one hell of a taboo storyline then you must. I mean MUST read this.
I feel like a fish out of water trying to figure out how to word my review. I keep repeating in my head no you can't type that that is a spoiler.. No you can't say that you will give too much away… UGH!! Just trust me ok there is so much more to this book than you think! Grab yourself a copy go in blind like I did I promise you will not be disappointed.
PREORDER IS AVAILABLE FOR THE TITLES BELOW!
Possessive by Vivian Wood https://geni.us/possessive
About the Author:
Lucy Smoke/Lucinda Dark suffers from severe wanderlust and enjoys people watching to find her next character. Who knows, maybe you're in one of her stories as well.
​
Author of new adult, reverse harem, and dark romance, Lucy Smoke/Lucinda Dark switches between subgenres, but focuses the primary themes of her novels on strong heroines and romance.
She lives and works in the south with her beloved puppy, Hiro, and enjoys teasing the life out of her all of her friends.
Connect w/ Lucy:
Website: https://www.lucysmoke.com/
Facebook: https://www.facebook.com/LucySmokeAuthor/
Facebook Group: https://www.facebook.com/groups/smokinghotreaders/
Instagram: https://instagram.com/authorlucysmoke
Goodreads: https://www.goodreads.com/author/show/17028334.Lucy_Smoke
Amazon: https://www.amazon.com/Lucy-Smoke/e/B073Y39DRG/
Follow Black Heart Romance!
NL Signup: https://www.subscribepage.com/blackheart
Facebook: https://www.facebook.com/Black-Heart-Romance-105021428233643
Website: https://www.bleedingheartromance.com/black-heart