🔥🔥 𝗛𝗢𝗧 𝗡𝗘𝗪 𝗥𝗘𝗟𝗘𝗔𝗦𝗘 🔥🔥
𝗕𝘂𝗿𝗻 𝗶𝘁 𝗗𝗼𝘄𝗻 (𝗧𝗵𝗲 𝗦𝗮𝘃𝗮𝗴𝗲 𝗖𝗿𝗲𝘄 𝗕𝗼𝗼𝗸 𝟯) 𝗯𝘆 𝗝𝘂𝗹𝗶𝗮 𝗪𝗼𝗹𝗳 𝗶𝘀 𝗟𝗜𝗩𝗘! 𝗗𝗼𝗻'𝘁 𝗺𝗶𝘀𝘀 𝘁𝗵𝗶𝘀 𝗵𝗶𝗴𝗵 𝘀𝗰𝗵𝗼𝗼𝗹 𝗲𝗻𝗲𝗺𝗶𝗲𝘀 𝘁𝗼 𝗹𝗼𝘃𝗲𝗿𝘀, 𝘀𝗲𝗰𝗼𝗻𝗱 𝗰𝗵𝗮𝗻𝗰𝗲 𝘀𝘁𝗮𝗻𝗱𝗮𝗹𝗼𝗻𝗲 𝗿𝗼𝗺𝗮𝗻𝗰𝗲!
#𝟭-𝗰𝗹𝗶𝗰𝗸 𝘁𝗼𝗱𝗮𝘆!
BLURB
I'm the smart girl with my nose constantly in a book. The one with the level head who never breaks the rules…until I do.
And wouldn't you know, the one person who knows about my case of 𝐭𝐞𝐦𝐩𝐨𝐫𝐚𝐫𝐲 𝐫𝐞𝐛𝐞𝐥𝐥𝐢𝐨𝐧 is the last one I'd ever want to find out.
Gabe Fuller might be Savage River High's class clown, but as far as I'm concerned, he's a 𝐯𝐢𝐥𝐥𝐚𝐢𝐧 𝐢𝐧 𝐝𝐢𝐬𝐠𝐮𝐢𝐬𝐞. Once upon a time, I gave him my heart, but our ending was no fairytale.
As the keeper of my 𝐝𝐚𝐫𝐤𝐞𝐬𝐭 𝐬𝐞𝐜𝐫𝐞𝐭, Gabe thinks he owns me. I'll play along because I have no other choice, but I'll never bow, and I definitely won't fall…no matter how good his hands feel on my curves.
𝐀𝐮𝐭𝐡𝐨𝐫'𝐬 𝐍𝐨𝐭𝐞: 𝐁𝐮𝐫𝐧 𝐢𝐭 𝐃𝐨𝐰𝐧 𝐢𝐬 𝐚 𝐡𝐢𝐠𝐡 𝐬𝐜𝐡𝐨𝐨𝐥 𝐞𝐧𝐞𝐦𝐢𝐞𝐬-𝐭𝐨-𝐥𝐨𝐯𝐞𝐬 𝐫𝐨𝐦𝐚𝐧𝐜𝐞 𝐰𝐢𝐭𝐡 𝐦𝐚𝐭𝐮𝐫𝐞 𝐭𝐡𝐞𝐦𝐞𝐬 𝐚𝐧𝐝 𝐝𝐮𝐛𝐢𝐨𝐮𝐬 𝐬𝐢𝐭𝐮𝐚𝐭𝐢𝐨𝐧𝐬 𝐬𝐨𝐦𝐞 𝐫𝐞𝐚𝐝𝐞𝐫𝐬 𝐦𝐚𝐲 𝐟𝐢𝐧𝐝 𝐨𝐟𝐟𝐞𝐧𝐬𝐢𝐯𝐞. 𝐈𝐟 𝐡𝐞𝐫𝐨𝐞𝐬 𝐰𝐡𝐨 𝐚𝐫𝐞 𝐛𝐫𝐢𝐠𝐡𝐭 𝐚𝐧𝐝 𝐟𝐮𝐧𝐧𝐲 𝐨𝐧 𝐭𝐡𝐞 𝐨𝐮𝐭𝐬𝐢𝐝𝐞, 𝐛𝐮𝐭 𝐛𝐫𝐨𝐤𝐞𝐧 𝐚𝐧𝐝 𝐝𝐚𝐫𝐤 𝐨𝐧 𝐭𝐡𝐞 𝐢𝐧𝐬𝐢𝐝𝐞 𝐚𝐫𝐞𝐧'𝐭 𝐲𝐨𝐮𝐫 𝐭𝐡𝐢𝐧𝐠, 𝐭𝐡𝐢𝐬 𝐛𝐨𝐨𝐤 𝐢𝐬𝐧'𝐭 𝐟𝐨𝐫 𝐲𝐨𝐮!
Add to your Goodreads TBR: http://bit.ly/BID-GR
I was already half in love with Gabe before I even started this book, and now, well, Gabe is the end all be all of book boyfriends for me. Sort of crazy, extreme on every level, passionate, fun, and so much deeper than anyone could ever expect, he surprised me at every turn with how much more he could make me love him. Even when I wanted to smack him I was still drawn to him. He's like an addiction and I. Am. Obsessed. I just finished reading this book and all I want to do is pick it back up and read it all over again.
The history between Penelope and Gabe is just as intense as the chemistry that sizzles between them taking things to the next level as piece by piece you learn and experience more with these two. My emotions ran the gamut through their story from complete anger, to intense ugly crying, to fanning myself from the heat, and swooning from the fact that in his own, very Gabe-like, way Gabe is secretly a total sweetheart when it comes to his girl.
Outside of my Gabe obsession I was totally intrigued and impressed by the different side to characters we get to see in this book. Julia Wolf beautifully shows how much more there is than meets the eye when it comes to people and I'm SO FREAKING EXCITED to see more coming from this.
Burn it Down isn't just a top read of 2021 for me, it's a top read of all time!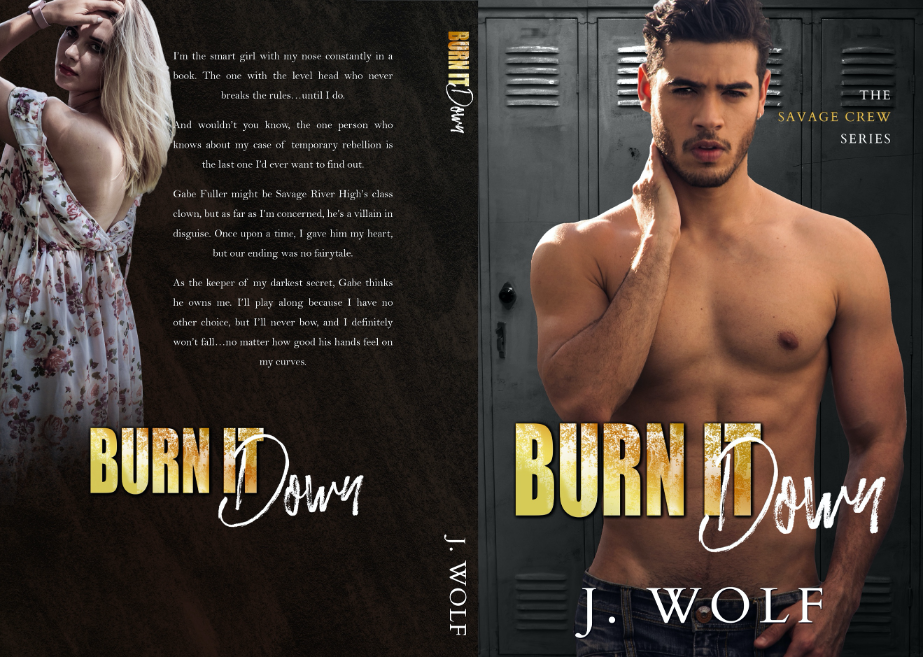 PURCHASE LINK
Amazon Universal: https://books2read.com/BurnItDown
TEASERS
ABOUT THE AUTHOR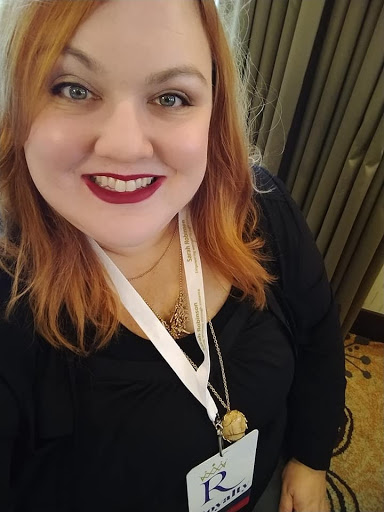 Julia Wolf is a lover of all things romance. From steamy, to sweet, to funny, to so dirty you'll be blushing for days, she loves it all.
Formerly a hair stylist, she spent years collecting stories her clients couldn't wait to spill. And now that she's writing full time, she's putting those stories to use, although all identifying characteristics have been changed to protect the not-so-innocent!
Julia lives in Maryland with her three crazy, beautiful kids and her patient husband who she's slowly converting to a romance reader, one book at a time.
AUTHOR LINKS
Facebook: https://www.facebook.com/AuthorJuliaWolf/
BookBub: https://www.bookbub.com/profile/julia-wolf
Instagram: https://www.instagram.com/authorjuliawolf/
Twitter: https://twitter.com/JuliaIsWriting
Reader group: https://www.facebook.com/groups/JuliaWolfReaders/